Atlanta Braves Top 10 Managers in History: #8 – John Morrill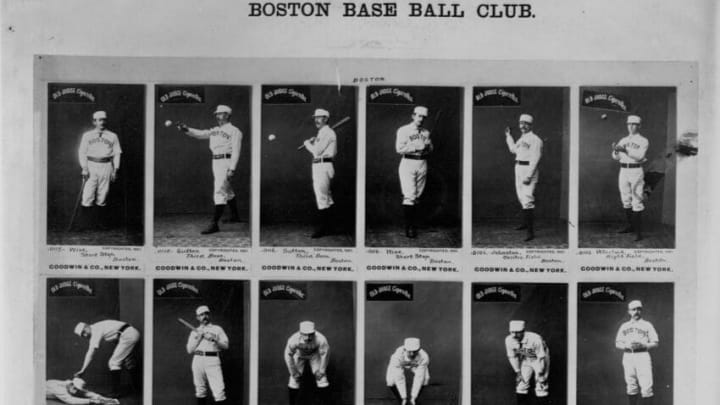 The Atlanta Braves' forerunners were the 1887 Boston Beaneaters. (Photo by Library of Congress/Corbis/VCG via Getty Images) /
Founder of the Atlanta Braves franchise, Harry Wright managed Boston from 1871 through 1881 (Photo by Mark Rucker/Transcendental Graphics, Getty Images) /
The Atlanta Braves franchise began its National League journey as the Boston Red Stockings, but by 1881, they'd given up that nickname and had a manager.
Honest John
The second manager in the history of the Atlanta Braves franchise was also their first baseman, John Morrill. Almost nothing's been written about Morrill before he became the 328th player in NL history when the 21-year-old second baseman and catcher moved from amateur ball to the Red Stockings in 1976.
We know he was a talented player because Harry Wright recruited him: Wright hand-picked every player on the roster. It's reasonable to assume that Wright mentored him as a manager because he recommended Morrill as his replacement when he left the team.
Replacing a legend
Morrill faced a similar situation to the one Lum Harris faced with the 1968 Atlanta Braves. After winning an NL Championship in 1878 and finishing second in 1879, the Bostons fell to sixth of eight in 1880 and 1881.
Added pressure came from replacing Harry Wright, a man openly called the father of baseball and widely recognized as the reason professional baseball still existed in a reasonably stable state.
The little background available on Morrill suggests he wasn't awed by either challenge. In the early days of baseball, the field manager also acted as general manager. In that role, Morrill replaced all three outfielders, the team's super-utility man, and converted one of his former outfielders to a pitcher.
Jack Burdock was one the game's finest second basemen, but a series of accidents, and a head injury that led him to drink heavily, nearly ruined his career. Harry Wright brought Burdock back in 1879 and kept him at second base despite his struggles at the plate.
Morrill and Burdock were long-time friends; when Morrill took over as manager, he retained Burdock as he rebuilt the roster that raised the team from its 35-48 finish in 1881 to a 45-39, third-place finish in 1882.