Braves 2021 MLB Draft: High School Bats to Target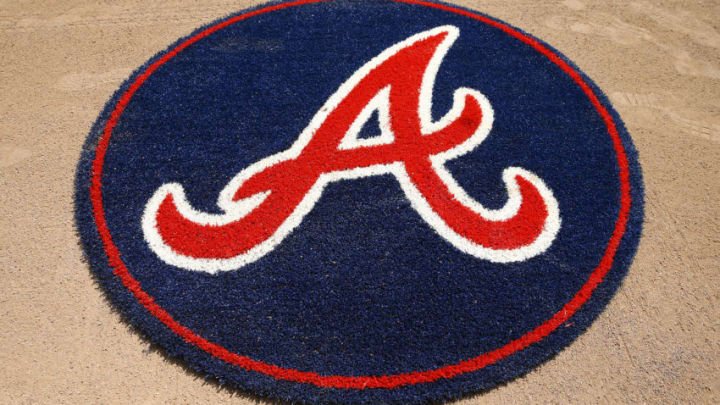 ATLANTA, GEORGIA - JUNE 01: General view of the Atlanta Braves on-deck circle mat during the game between the Atlanta Braves and the Detroit Tigers at SunTrust Park on June 01, 2019 in Atlanta, Georgia. (Photo by Mike Zarrilli/Getty Images) /
There are a good number of high school bats in the upcoming 2021 MLB Draft that the Atlanta Braves could target in the first round. 
The 2021 MLB Draft will begin this Sunday, July 11 with the Atlanta Braves holding the 24th overall pick in that draft.
Atlanta has had the 24th overall pick twice in their history and both times they've taken a high school player.
In 2001 they took Macay McBride of Screven County High School in Georgia, and then in 2006 they took Cody Johnson — a high school outfielder from Florida.
Obviously, that past means nothing when predicting what the Braves will do in this draft, but the strength of this draft is high school bats. There should be several to choose from when their pick comes around at 24.
Here are a few of those options to consider:
Bubba Chandler, RHP/SS, Bogart, Ga. 
This is an obvious one with Chandler being from Georgia, but he's also committed to Clemson to play quarterback. And scouts are split on whether his future is on the mound or at shortstop.
Every part of that screams "athlete," and I think it would be a steal if the Braves were able to get him at 24 and sign him away from Clemson football. They'd probably have to go over slot to do so.
Colson Montgomery, 3B, Huntingburg, Ind. 
Another all-around athlete as the 6-foot-4 Colson Montgomery is also a very talented basketball player. According to reports, he projects to hit for average and power at a corner infield spot.
He's committed to play baseball at Indiana and as a 19-year-old he could enter the draft after just two college seasons, which might make him hard to sign as well.
Harry Ford, C, Kennesaw, Ga. 
Even though the catcher position might be locked up with the Braves for a while, it's worth mentioning another Georgia player here.
Ford's all-around game gives him the ability to move around and play a lot of positions if he is blocked at catcher. He has good bat speed, growing power, and is fast. Ford is a very toolsy player.
Will Taylor, OF, Dutch Fork, S.C. 
I really love athletes and Taylor is another one with MLB Pipeline stating that baseball could be his third-best sport. He's committed to play football at Clemson, so again, the Braves would likely have to go over slot to sign him.
Speed is his best tool but it is elite. He grades out as average just about everywhere else.
Joshua Baez, OF, Southfield, MA
If you're looking for pop, Baez might possess the most of any high schooler in this draft with exit velocities well over 100 MPH in showcase games.
The Vanderbilt commit profiles as a corner outfielder with a plus arm who hits for power but comes with a low average and plenty of swing-and-miss.
Others to consider further down the rankings:
Peyton Stovall, 2B, Haughton, LA – plus hitter with solid power and fielding, but not a great arm or speed.
Izaac Pacheco, 3B, Friendswood, Texas – Strong arm, good power, plus fielder with little speed and an average hit tool.
Jay Allen, OF, John Carroll Catholic, FL – Solid all-around player, good athlete.
Wes Kath, 3B, Desert Mountain, AZ – good hitter with strong arm for third, but not a lot of speed and not great power for a corner infielder.