Tomahawk Take Staff 2021 MLB All-Star Picks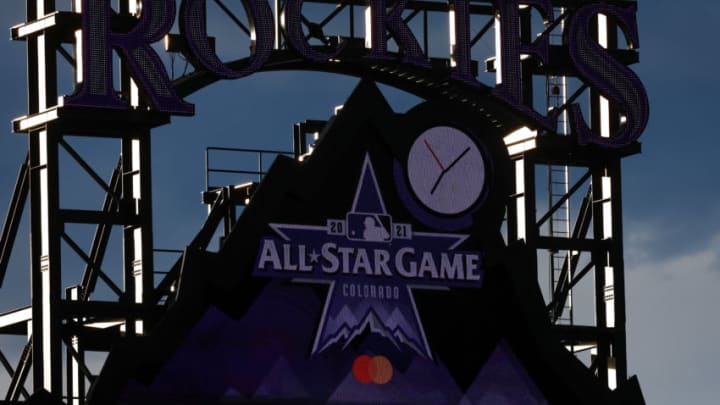 All-Star Game (Photo by Justin Edmonds/Getty Images) /
Ozzie Albies could be a 2021 All-Star (Photo by Todd Kirkland/Getty Images) /
As much as we all wanted to just put the Atlanta Braves players in every spot, that would defeat the whole purpose of this article.
With the utmost restraint from bias (even though there is most likely some bias still lingering), here are the picks for the National League
1st base
Max Muncy (Dodgers)
As painful as it is to put this name here, he was the clear favorite. Even though Muncy plays multiple positions, he is listed as a 1st baseman on the ballot. To be fair, he does honestly deserve votes with the season he is having.
Other considerations: Rhys Hoskins (Phillies), Jesus Aguilar (Marlins), Freddie Freeman
2nd base
This was a very close race between Ozzie and Adam Frazier. In fact, Ozzie only won out by 1 vote (See? Not completely biased here). Ozzie started off slow, but as we have all seen, has been on fire lately.
Frazier has had a better offensive output thus far, which rightly garnered him some votes, but Ozzie has defensive runs saved, and has had a better year running the bases. Both currently have had exactly 1.7 WAR at the time of this writing.
Other considerations: Adam Frazier (Pirates), Ryan McMahon (Rockies)
3rd base
Kris Bryant (Cubs)
Bryant seems to be back to his old form this year, putting up fantastic numbers. Unfortunately for Austin Riley, even though Bryant has more than double the innings in the outfield, he is listed as a 3rd baseman.
Other considerations: Nolan Arenado (Cardinals)
Shortstop
Fernado Tatis Jr. (Padres)
Did anyone think otherwise? Sure, he leads the league in errors. However, he has been electric everywhere else.
Crazy stat: he has already accumulated 2.8 runs via ultimate base running (UBR). For reference, Ronald Acuña Jr. has 1.8 UBR, and he has been a top 5 player in that category since he joined the MLB.
Other considerations: None. Tatis jr. was unanimously selected.
Catcher
Buster Posey (Giants)
Posey, much like Salvador Perez, seems to be having a resurgence late in his career. Maybe he has heard some fans that he still needs a little more production to make the Hall of Fame? Nah, that can't be it.
Other considerations: J.T. Realmuto (Phillies), Willson Contreres (Cubs)
Outfield
Sure, you saw this coming. All 8 voters cast a vote for Acuña. He has not been on the same tear he was to start the season, but he has been a sure-fire All-Star this season all season long.
Nick Castellanos (Reds)
Castellanos has had an excellent offensive season thus far. He is only .3 WAR behind Acuña. He is deservedly garnering a lot of attention. One has to think he may not be wearing the same uniform come July 31st.
Jesse Winker (Reds)
Surely Winker is the front runner for comeback player of the year. Surely no one in their right mind predicted he would be leading the league in OPS at 1.077
Other considerations: Ketel Marte (Diamondbacks), Mookie Betts (Dodgers), Juan Soto (Nationals)
This year is quite different than the past few All-Star voting years with much fewer Atlanta Braves looking to garner votes. However, there is still some time to get out and vote!