Tomahawk Take Staff 2021 MLB All-Star Picks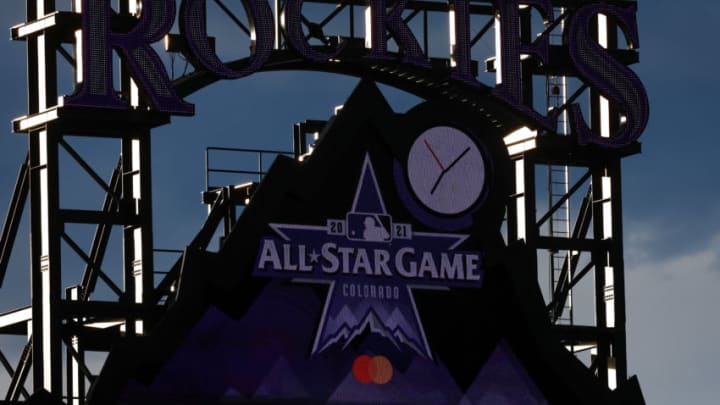 All-Star Game (Photo by Justin Edmonds/Getty Images) /
Well, the Atlanta Braves were SUPPOSED to be the hosts this season. (Photo by Todd Kirkland/Getty Images) /
Recently MLB released their All-Star Game ballot. This got the contributors here at Tomahawk Take evaluating who we think should be the 2021 All-Star Game starters, including some Atlanta Braves.
Sam Peebles, Payton Wilkerson, James Kunkle, Trent Dickeson, Steven Teal, Michael Neal, Jon Magel, and Fred Owens all added our input, and promised to do our best to keep our Atlanta Braves bias out of it.
The main stipulation was that we had to vote based on players' positions on the official ballot. For example, Kris Bryant is listed as a 3rd baseman, even though he has 275 innings in the outfield at the time of this writing and only 121.2 at 3rd base. The other stipulation was to vote based on who you believe should start, not just who you would like to see start.
The "who you want" versus "who you think should" start are not always the same. For example, some Atlanta Braves fans are likely to vote for some of their favorite players that are on their favorite team, even if they have not been the best player at that position this year. The fun thing about it is, they are rightly allowed to do that.
Like stated earlier, the goal here is to focus on the "should" and not the "want". Some of us have fallen in love with what Guillermo Heredia has done, and may actually cast a vote for him on the official ballot for fun. However, we all know he has not been a top 3 outfielder in the National League.
Another thing to point out is that we are not trying to predict who we think will get voted in. That is an impossible task.
There are countless times when a guy, who went viral on social media or something like that right before voting, would not have gotten votes based on performance have gotten selected. There have also been times where guys that used to be extremely popular just aren't that particular year, for whatever reason.
Other than that, it was free range to vote however you please, just like it is for everyone else. Some of us value offense more than others, some value defense, and some value base running higher than some others might.
Obviously, a voter can vote however they want. This is one of the aspects of the MLB All-Star Game that makes it so fun. The fan interaction for selecting the starters really gets the viewer engaged. That, mixed with it taking place mid-season makes it arguably the most fun All-Star event in all major sports.
It should be noted that we are basing our selections based on the official ballot, which does not include pitchers.
Let's take a look at the squads.