Atlanta Braves podcast S2E16: what needs fixing?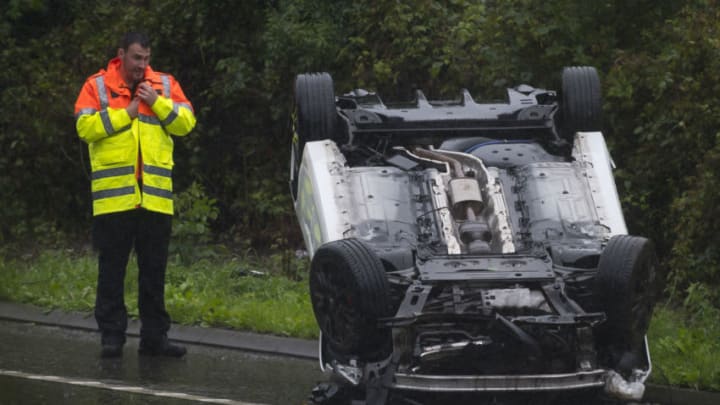 Is this the way the Atlanta Braves are playing lately? (Photo by Matthew Horwood/Getty Images) /
This week's podcast pores through a litany of bad news that plagued the Atlanta Braves this week.
What is it about bad news?  In 2021, it just seems that once something bad happens to our Atlanta Braves, a cascade of other issues pour in as if bad news were a contagious thing… the likes of COVID-19.
Early on, the first message was the worst:  a big setback for starting-rotation hopeful Mike Soroka.  We were getting close to the point at which we were expecting an announcement about Soroka joining the Gwinnett rotation to help finish up his rehab in a setting more conducive to getting acclimated to real competition again.
That never happened.
Instead, it was a report that he has pain in that repaired Achilles tendon… a move requiring exploratory surgery to find out "why?".  So even if the fix is found, fixed, and relatively inconsequential, that resets Soroka's rehab clock back to zero.
Okay, so what else happened?
On top of that, of course, the Braves were swept — again — by the Blue Jays.  So there was all of that injury news to just pile onto the on-field performance
And that led to our discussion about everything that's going wrong with this team — and what might be done to fix it.
So here is that discussion: get your copy downloaded from here, click the player below, or grab it from your favorite subscription service… whatever way you'd prefer to do that is perfectly fine by us.
There was indeed a glimmer of hope this weekend in Milwaukee — even in Sunday's loss, as the team fought back late and had multiple chances to win.  Maybe that leads us toward a better week ahead?